Our Cemeteries - Mowing Schedule - Rules and Regulations
We're honored to serve our community
The caring employees here at Eglington Cemetery are here to support you through this difficult time. We offer a range of options when it comes to your loved ones final resting place. You can count on us to assist you plan ahead and feel at ease when it comes time. And we'll carefully guide you through the many decisions that must be made during this challenging time.
You are welcome to call us at (856) 423 - 0165,
or visit us at our main office.
Mon - Friday: 8:30 - 4:30
Sat: 9:00 - 3:00
​
We also provide a wealth of information here on our web site so you can learn more from the privacy of your own home.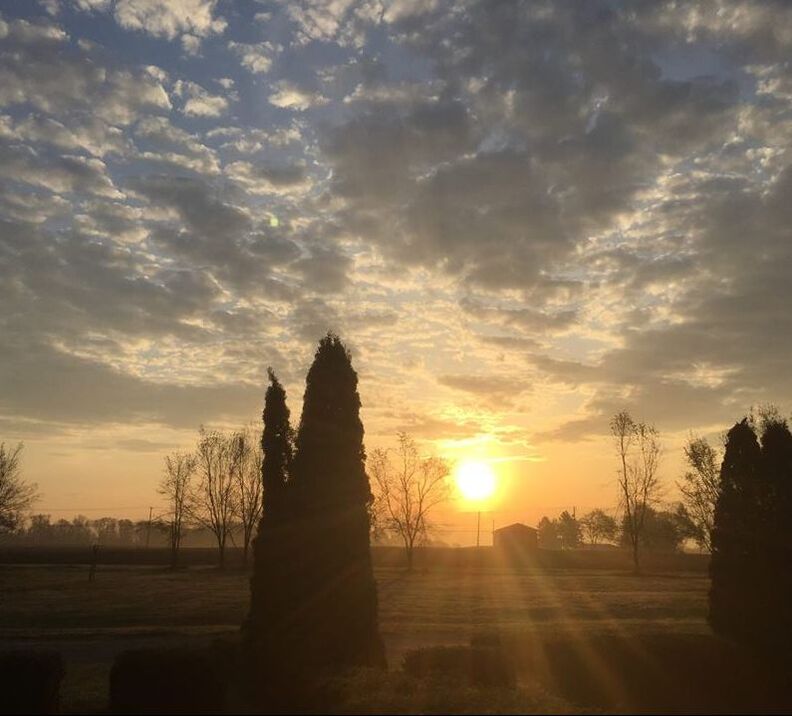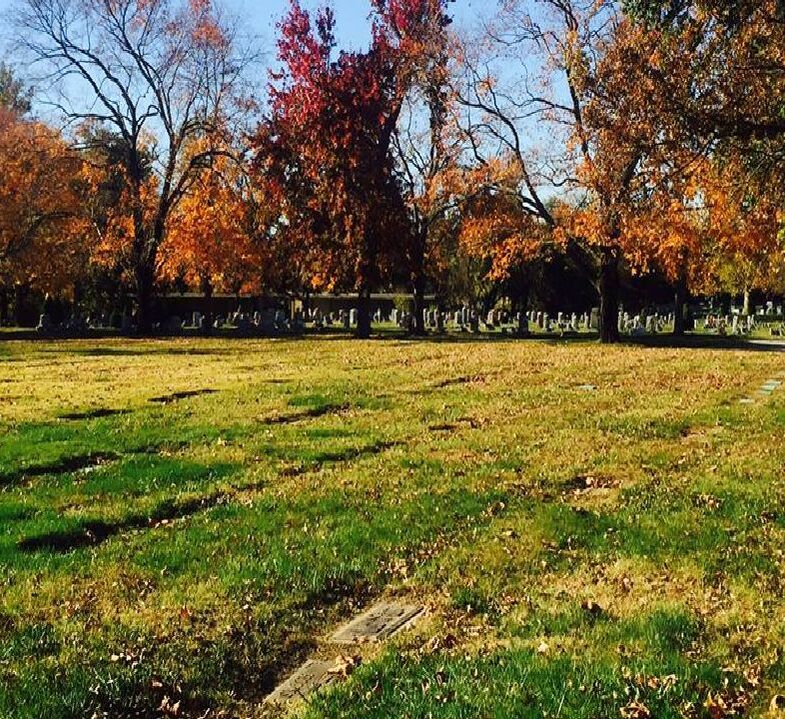 Eglington Cemetery
With more than 200 years of service to the Southern New Jersey community, Eglington is the nation's oldest continuously operated, privately owned cemetery. Our office is on premises and open six days a week with a dedicated office staff and permanent, courteous maintenance personnel. We offer a complete schedule of services including Estate Plans, Aftercare, and Product choices to meet your every need. Landscaping, flower beds, fountains, mausoleums, niches and more. Musical chimes ring out every hour presenting an air of dignity to the entire cemetery. Remembrance decoration programs are available. "Self Watering Stations" are also conveniently located throughout the cemetery to keep your flowers fresh.
Gates of Heaven
Gates of Heaven Memorial Park, located in Mount Royal since 1932, is a beautiful cemetery with both upright Monument and flush Bronze memorial sections. In 1972 the Martin Luther King Memorial Gardens were developed and the cemetery erected a Monument in tribute to Martin Luther King, Jr. While there are no monuments of any shape or of any size and no words, however eloquent, can even begin to express the overwhelming sense of reverence that the name Martin Luther King, Jr. inspires among all Americans, Our Monument Garden is a sight to behold. When visiting Gates of Heaven, appreciate the generations of families we have proudly served for over 79 years and our ability to serve future generations. As a local family cemetery we truly value our community heritage.
Woodbury Memorial Park
With more than 60 years of service to the Southern New Jersey Community, Woodbury Memorial Park is a non-sectarian cemetery with all flush Bronze memorial sections and a prestigious Veterans Monument. With its prominent Flagpole, it is a grand site to see the red, white and blue waving in the wind, over the peaceful park like atmosphere. Woodbury Memorial Park is still proudly serving local families as well as the generations to come.
Hillcrest Memorial Park
Hillcrest Memorial Park located in the greater Pitman area was founded in 1926 and serves families in Southeatern Camden and Eastern Gloucester Counties. Hillcrest is a non-sectarian cemetery offering traditional burial in either the upright Monument sections or the flush Bronze memorial gardens. Hillcrest also offers Mausoleum, Columbarium Niches and other cremation options. Hillcrest Memorial Park has been serving local families for over 85 years. And maintains an office on the property, which is open six days a week.
Hillcrest has its own office located on the cemetery grounds and can be found at :
Hillcrest Memorial Park, PO Box 233, Pitman, NJ 08071. Physical address: 550 Delsea Drive, Sewell NJ 08080; Ph. (856) 589-7550; Fax (856) 589-5190.
Mowing Schedule
Gates of Heaven:    Clear on Monday;    Mow on Tuesday
Woodbury Memorial:    Clear on Monday;    Mow on Tuesday
Hillcrest Memorial :    Clear on Tuesday;    Mow on Wednesday
Eglington Cemetery:    Clear on Wednesday;    Mow on Thursday
(Subject to change due to inclement (rain or drought.)
Our Rules and Regulations
Regarding Grave Decorations
(18" in front of Monument/Stone 
only
)
This is a list of some of the most commonly asked questions regarding decorations. A specific item's absence from any of the lists below in no way indicates its acceptability or unacceptability.Acceptable Items Monument Sections:

Silk or fresh flowers and plants.

American Flags Only— Military flags permitted on Veterans Day Only.

Eternal Lights and/or Medium size Solar lights ( at owners risk).

MOM and DAD ornament signs will be allowed during appropriate holidays: (Mothers Day and Fathers Day) if they are made of silk— No Plastic.

Statues only if integral part of the monument. In private estates 2 Statues are permitted but must be on a granite base.Acceptable Items in Memorial Sections (Flat Bronze):

Silk or fresh flowers in retractable vase. Silk flowers will be removed prior to mowing and placed in a corner of the section until next mowing. Items still in corner at next mowing will be discarded.

Plants in pots are permitted during non mowing seasons. MOM and DAD ornaments will be permitted during appropriate holidays if they are made of silk— No Plastic.

American Flags will be removed during mowing season. Military Flags are permitted on Veterans Day Only.
During the Christmas Season, Christmas Trees no higher than 36" are permitted Not Planted.
Unacceptable Items:
Seasonal Flags, balloons, stuffed animals, pinwheels, lawn ornaments of any kind, landscaping stones of any type, toys, homemade markers, and Plastic Items. Pumpkins, Halloween or Thanksgiving decorations of any type. Manger Scenes, wooden Santa or snowmen.

In all areas of the Cemetery: glass, china, metal, baskets or any like containers as well as shells, boxes, toys and similar articles and borders of any type including brick or stone are prohibited and will be removed by the Cemetery

Any above ground fencing.
Grave Decorations Placed For: Easter, Mothers Day, Fathers Day, Memorial Day and Veterans Day will be removed one week after the Holiday.
Christmas Decorations are removed beginning February 1st.
Personal Holidays
If you have a personal holiday for your family member, such as: Birthday, Anniversary, Etc. Please contact us at (856) 423 - 0165 and let our front office know. We can let the crew know and your items will be allowed to stay on the grave for a week before being removed for mowing.
It is never too early to start planning ahead.